Solution for Archives, Libraries, Museums
Unlocking the Potential of Audio and Video Collections
Features
The AI Cataloguing Assistant
Enhanced collection visibility

Make collections broadly accesible through automatic transcriptions, enriched metadata and searchable public media libraries.

Enables comprehensive indexing

Achieve thorough indexing effortlessly with AI-generated metadata.

Integration into existing worflows

aureka complements effortlessly your organisation's collection management and database systems.

Facilitates implementation of standards

aureka's AI metadata generation supports implementation of controlled vocabularies.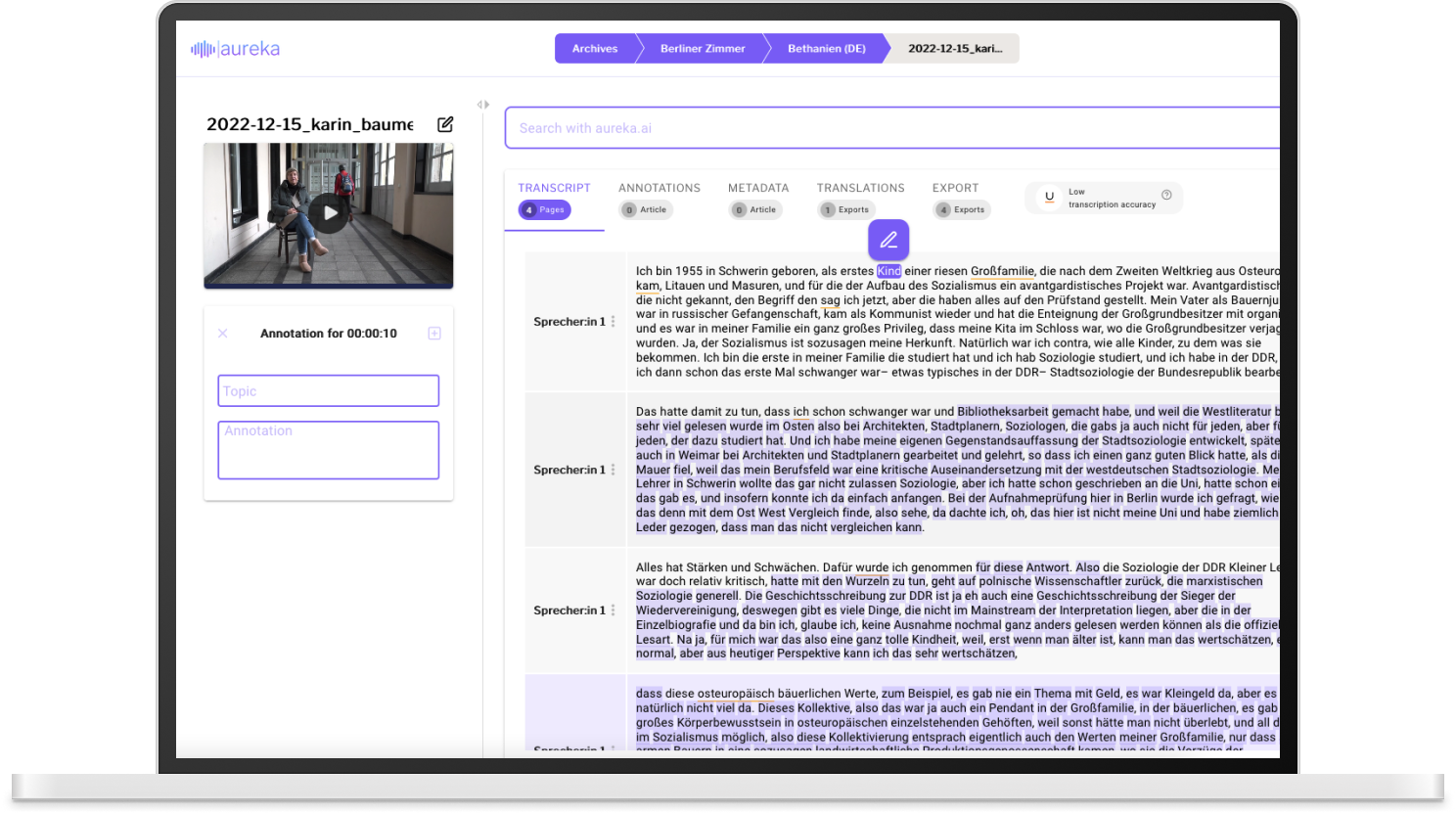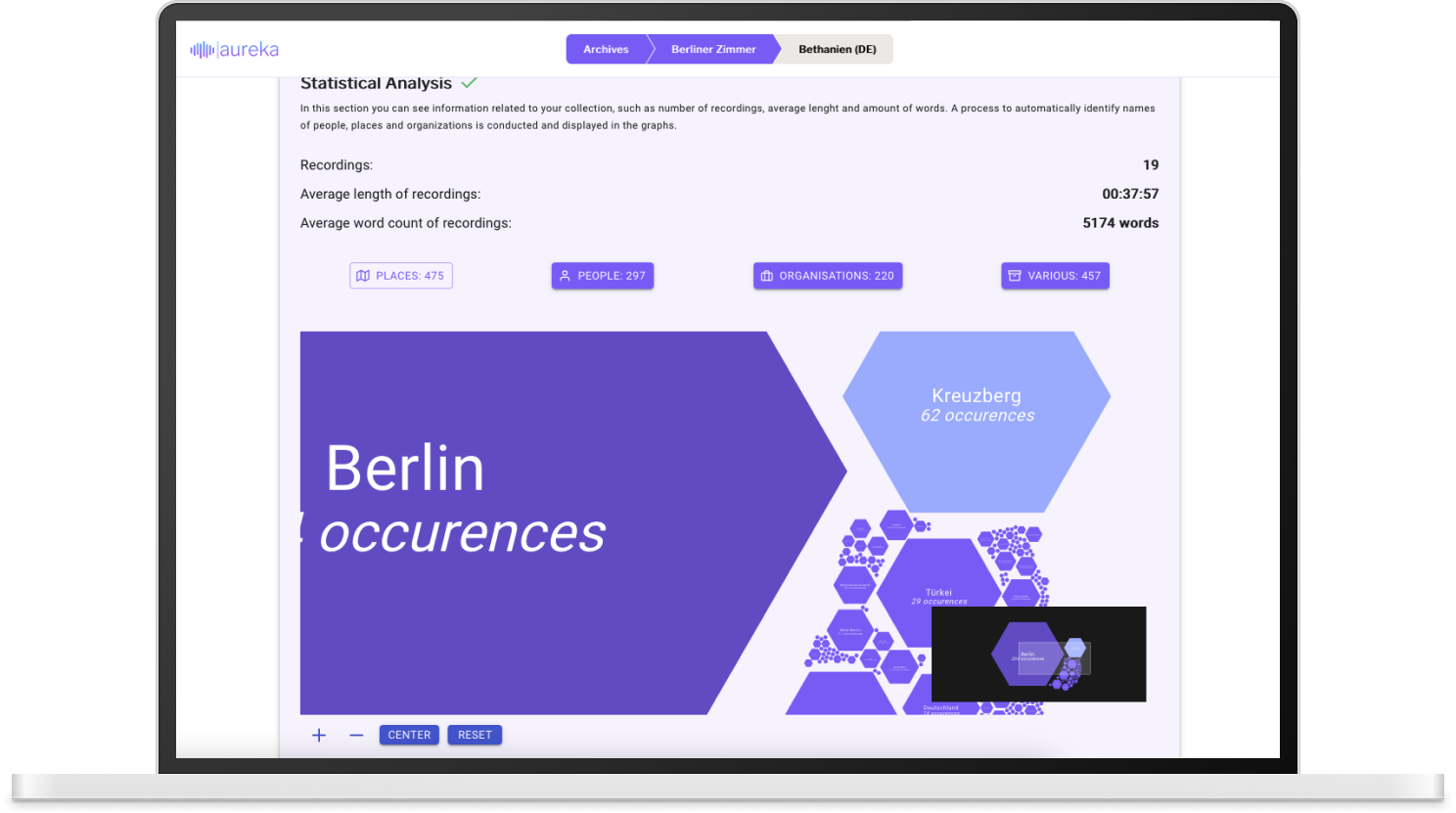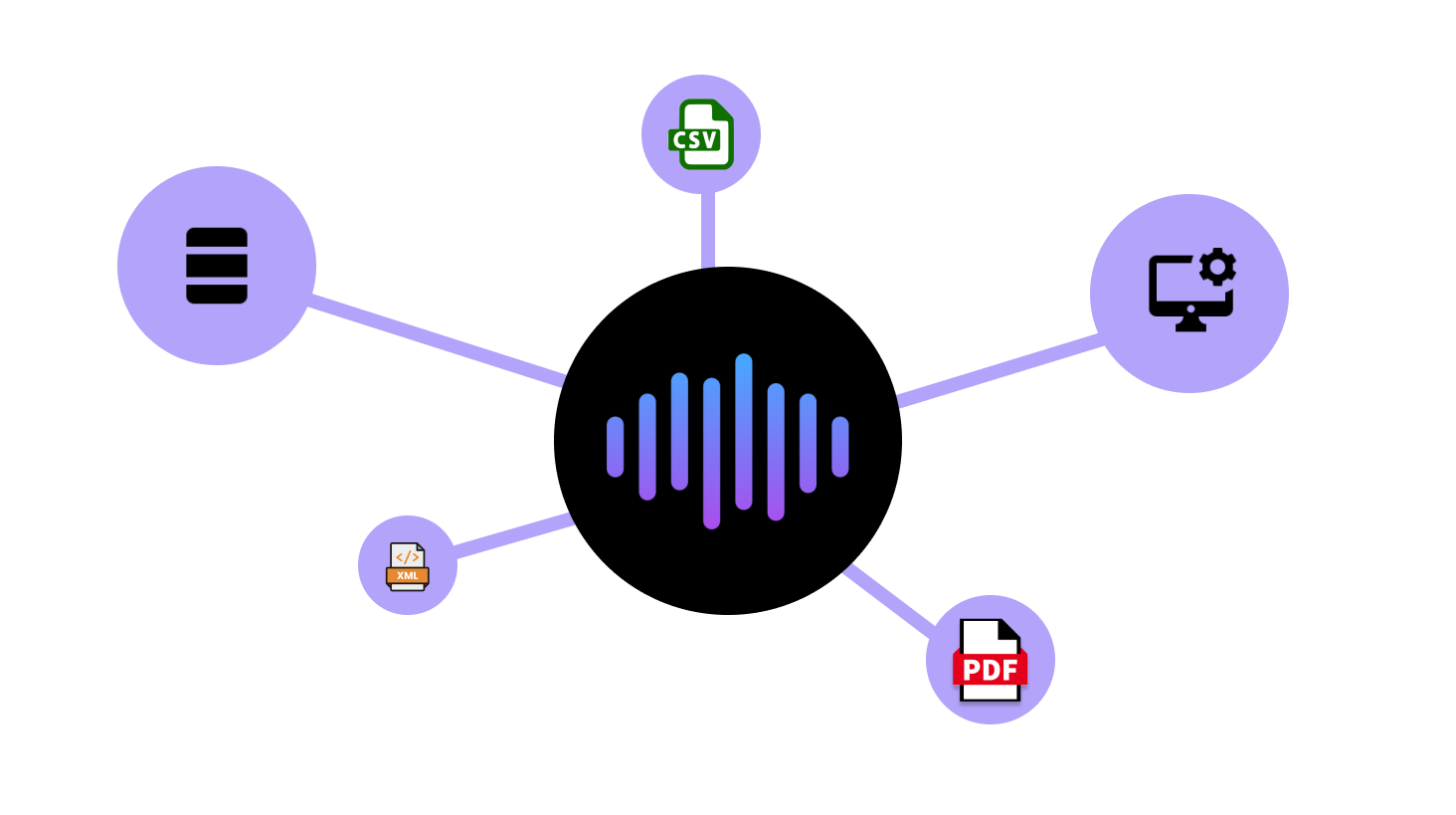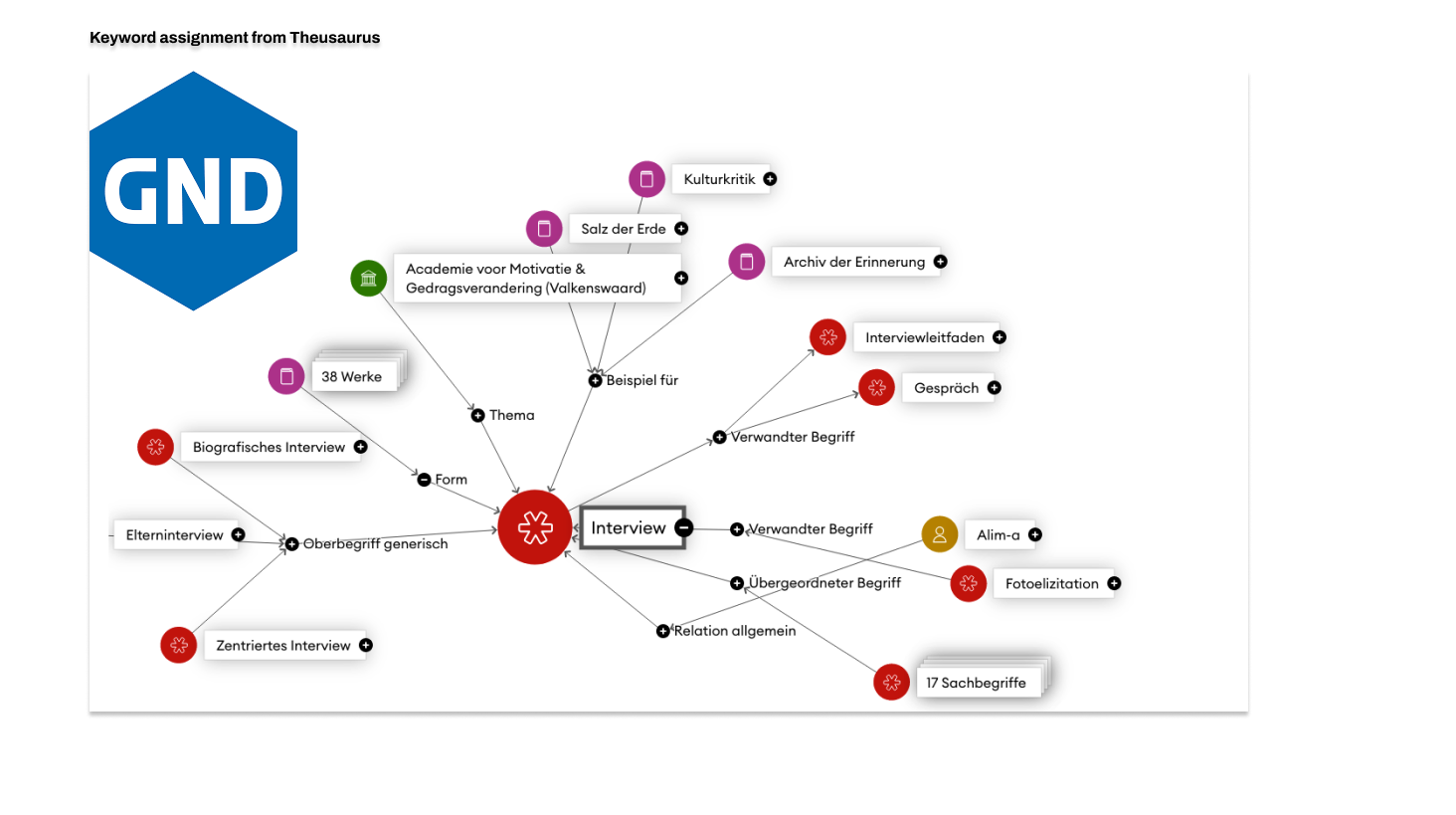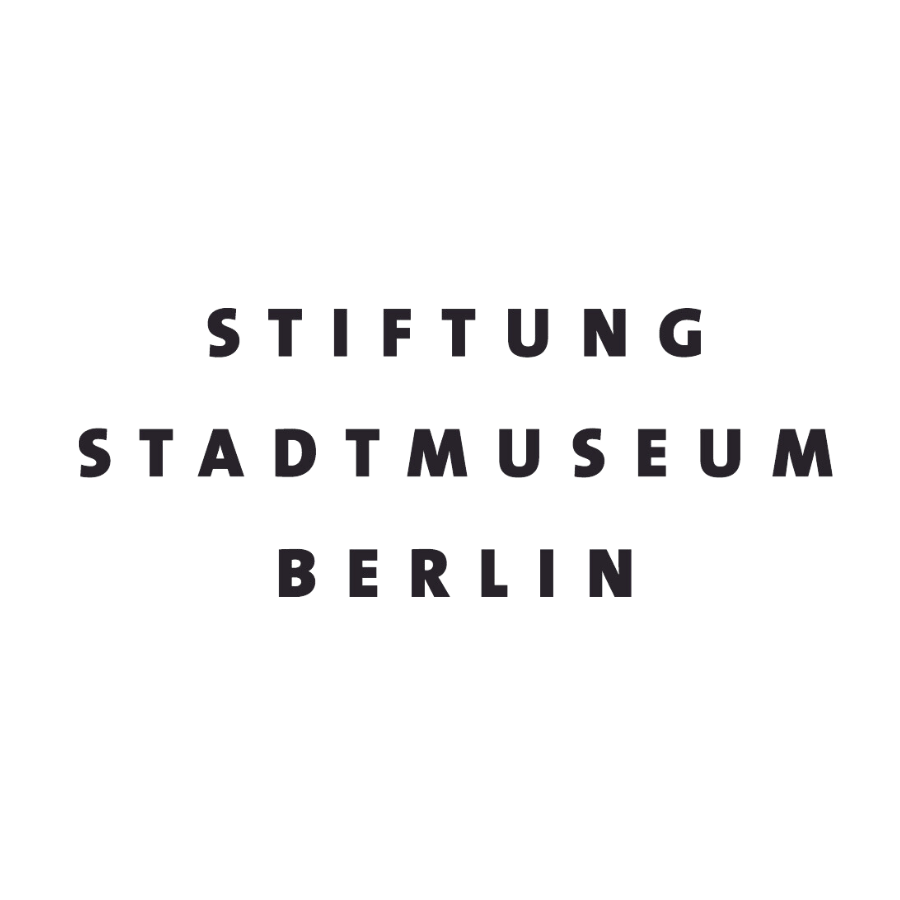 Case Study
Building an Oral History Archive with aureka at the Berlin City Museum
The Berlin City Museum (Berliner Stadtmuseum) uses aureka to index and make its new interview archive available and accesible for the public.
Case Study
How is the Stiftung Berliner Mauer Making Interviews Accessible for Researchers
Holding a large archive of testimonies around the history of the Berlin Wall, the Stiftung Berliner Mauer uses aureka to transcribe all testimonies, generate metadata and share selected recordings with researchers.
Stay tuned
Join our newsletter to be informed of software releases and news from aureka.